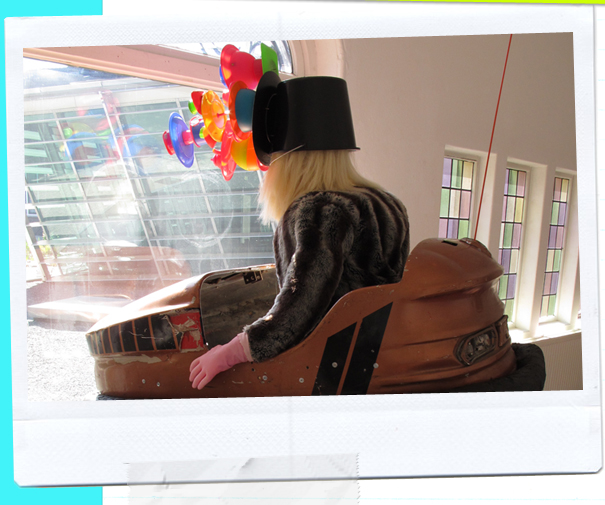 Sculpture in Rijksmuseum Twenthe
There was a beautiful garden but she can't see it…..
.
Rijksmuseum Twenthe
During the Summer holidays in 2011 the sculpture 'servies voor je kop'(tableware in front of your head) is shown in Rijksmuseum Twenthe. It's looking briljant in front of the window with garden view. The educational department made a special 'build your own sculpture in the garden' program, a program inspired on my sculpture.