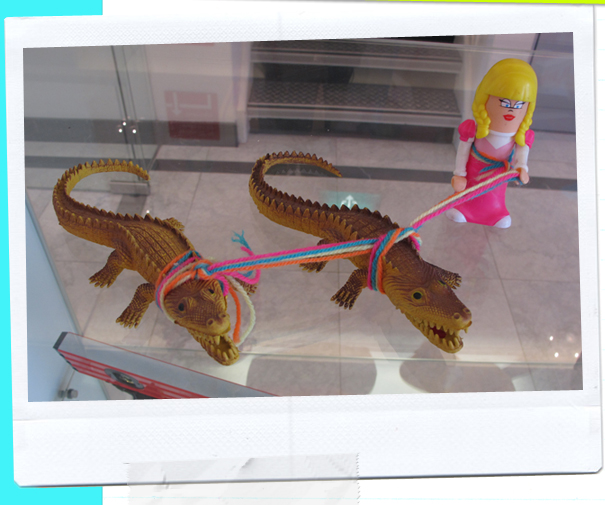 woman with crocodiles
These toys where inspiration for the first drawing I sold to one of the biggest art collectors in the Netherlands.
.
van alles en nog een beetje
10 March until 23 April 2011 my exhibition 'Van alles en nog een beetje' (anything and a little) is to be seen at CBK Enschede (NL). An overview of sculptures, installations, drawings, video and photo's from the past 10 years.